Arm Information
The RID's arm consist of 5 major components
End Effector (Gripper)
Link Sections
Elbow Joint
Shoulder Joint
Base Joint
End Effector (Gripper)
The End Effector design is currently being tested. More information will be updated once testing has concluded.
Link Sections
The RID uses a two link arm mechanism. The links are 2ft long sections of extruded aluminum, making them light weight and strong.
Elbow Joint
To drive the elbow joint, the RID will be fitted with Invenscience's Torxis servo that provide up-to 1600 oz-in (8.3 lb-ft) of continuous duty torque.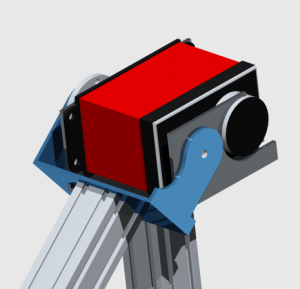 Shoulder Joint
Due to the length of the arm, the shoulder joint will require a tremendous amount of torque. Unable to find a commercially available servo with the high torque requirements necessary to drive the arm, a patent pending servo was designed. This servo will yield 5000 oz-in (26 lb-ft) of torque and only weight 4 lbs.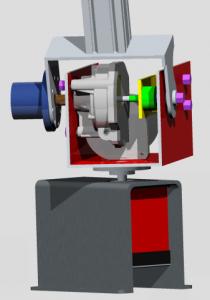 Base Joint
The base joint consists of a Torxis servo that provides the rotational movement for the arm.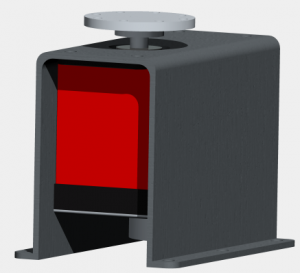 Inverse kinematics test

There still needs to be some tuning with the PID settings on the servo controllers but here is video of the inverse kinematics test.
About The ME Student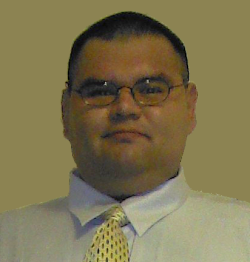 Hector Luna-Ramirez
Hector has always been fascinated by how the world around him is built, from seemingly simple objects like a pencil to complicated computer architecture. He began his interest in engineering after he attended a Computer Adventure Summer Camp where he build and programed a small 4 servo robot. After that he began to fix and modify things around the house, learning new skills with every project. One of his favorite projects is his 1974 Plymouth Duster, a car that has offered him many worthwhile challenges. His hands on skills and practical thinking were further enhanced with the help of supportive teachers and staff at Cabrillo Community College where he studied General Engineering and worked at the IT Help Desk. Now at San Jose State University he continues to excel and challenge himself as a Mechanical Engineer with a Mechatronics focus.
Skill Set:
CAD Pro Engineer/Creo 2.0

Matlab / Simulink (PID Control)

Arduino Programming / Wireless Comunication

Servo Mechanics and Electronics
Wireless Video/Audio Networking
Web Design / Marketing